About Us
Our Home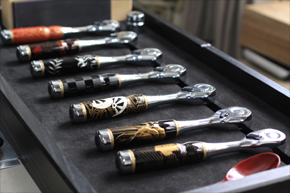 KTC was founded in 1950 in Kyoto, the city that many consider Japan's spiritual heart. Here, Japan's traditional culture, architecture and lifestyle are still carefully nurtured. For almost 1,000 years beginning in 794, Kyoto was Japan's capital — the place where Japan's unique aesthetic values and traditions evolved. This is the world of the "shokunin," Japan's master craftsmen who have refined the country's traditional arts and skills to such a high level. Kyoto's lacquer ware reflects this elegance. Crafted using a very fine wood base, and adorned with polished gold lacquer and mother-of-pearl decorations, these utensils were designed more as works of fine art to be appreciated than as tools to be used daily.
KTC values and respects these traditional cultural values, and as an homage to Kyoto's traditional craftsmanship we also offer a collection of tools for aesthetic enjoyment.
Corporate Profile
Company name
KTC (Acronym of Company Name)
*The registered company name is still Kyoto Tool Co., Ltd.
KYOTO TOOL CO., LTD.
Headquarters (Kumiyama Factory)
128 Sayama-Shinkaichi, Kumiyama-cho, Kuse-gun, Kyoto, 613-0034, Japan
President
Shigeru Tanaka
Established
August 2, 1950
Capital

1,032,080,000 yen (listed on the second section of Osaka Securities Exchange with securities identification code 5966)

Number of employees
218
Note: The number of employees includes workers on loan from other companies and excludes employees dispatched to other companies.
Description of business
Production and sale of work tools for automobile maintenance, other general tools, and relative apparatus
· Production and sale of precision molded tools
· Production and sale of high-precision machine tool parts and industrial machine parts using the lost wax process

Business lines
Socket wrenches, drive tools, box spanners, double-end wrenches, combination wrenches, pliers, torque wrenches, screwdrivers, various special tools, general work tools, precision molded tools, labor-saving equipment, and storage devices.
Branches and Sales Offices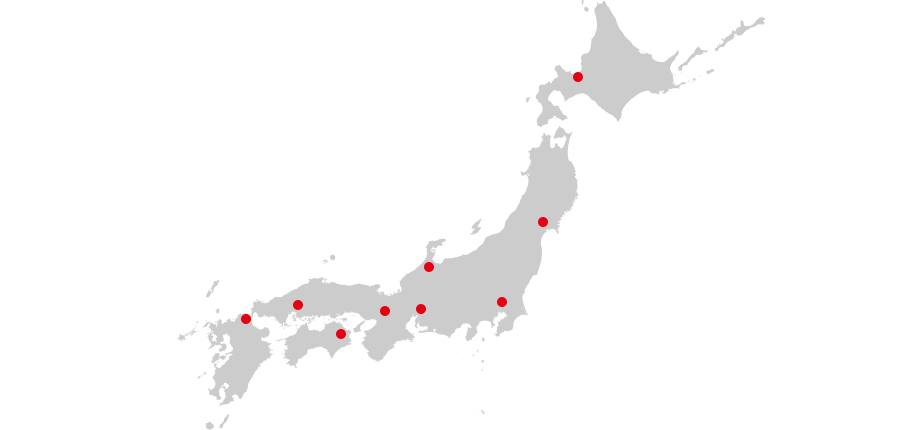 JAPAN
Tokyo Branch
2-20-1 Kugahara, Ota-ku, Tokyo, 146-0085 Japan
Nagoya Branch
1-1-10 Fukue, Showa-ku, Nagoya, 466-0059 Japan
Kinki Branch
128 Sayama-Shinkaichi, Kumiyama-cho, Kuse-gun, Kyoto, 613-0034, Japan
Sapporo Sales Office
15-1-7 kita-41-jou-higashi, Higashi-ku, Sapporo, 007-0841 Japan
Sendai Sales Office
Miyachiyo Bldg. #101, 3-1-18 Miyachiyo, Miyagino-ku, Sendai, 983-0044 Japan
Kantou Sales Office
111-1 Katamachi-Okuboryoke, Saitama Sakura-ku, Saitama 338-0826 Japan
Kanazawa Sales Office
2-197 Magira-machi, Kanazawa-city, Ishikawa, 921-8005 Japan
Hiroshima Sales Office
3-13-29 Koi-honmachi, Nishi-ku, Hiroshima, 733-0812 Japan
Fukuoka Sales Office
Phasein Sannou #101, 18-21 Sannou-1-chome, Hakata-ku, Fukuoka, 812-0015 Japan